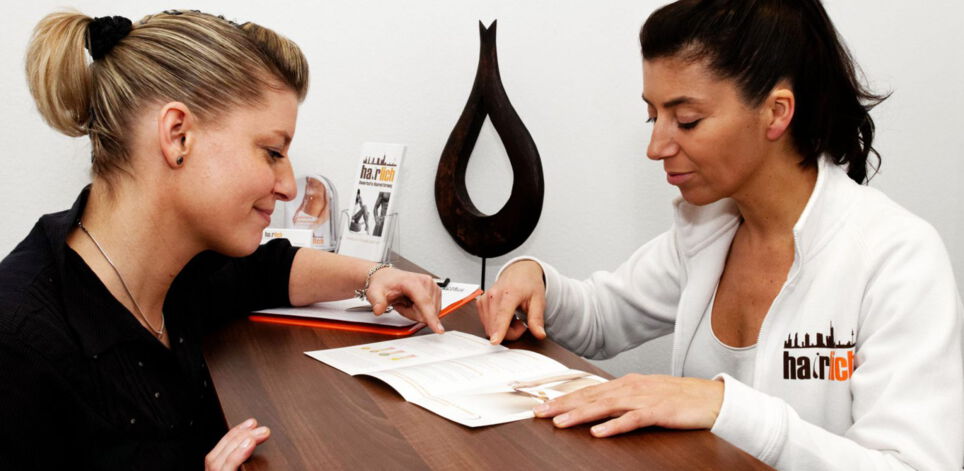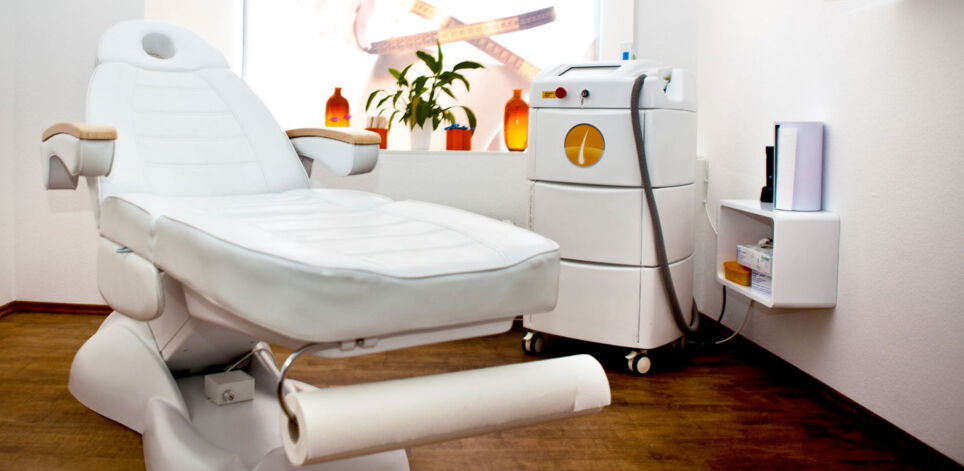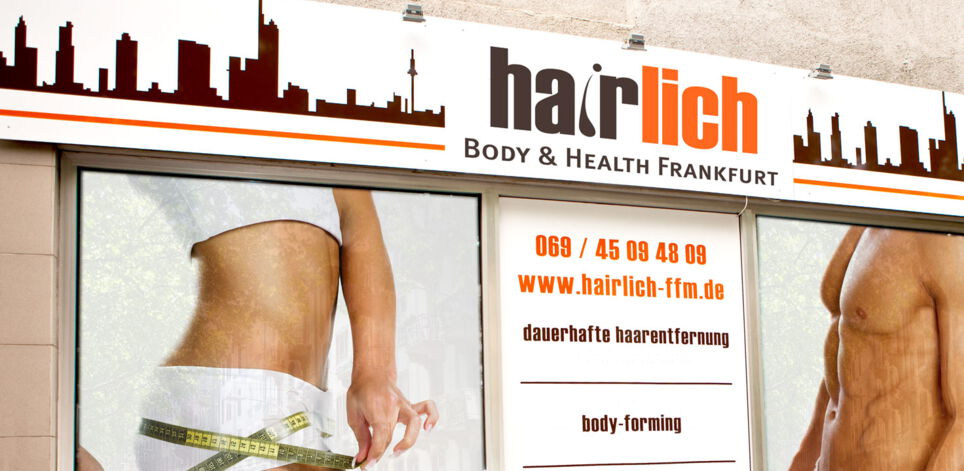 hairlich body & health Permanent Hair Removal & Body Shaping in Frankfurt
We are very happy to welcome you again at hairlich.
We protect you, you protect us. Our team is tested regularly and hygiene is as always at the top of our list. For the protection of all, we ask you to come to us only with FFP2 or a medical mask. Since we also want you to avoid contact with other customers, we ask you to keep to the agreed time, i.e. neither coming too early nor too late for the appointment.
Thank you!
We are hairlich, your experts in Frankfurt am Main for permanent hair removal for men and women.
With years of experience and state-of-the-art, EU-certified equipment, we help you get rid of annoying hair on your body. Painful ingrown hairs, unsightly skin irritations and pimples caused by shaving or epilating - you will no longer have all these problems when your skin is hair-free.
Today, treatment with laser technology is one of the safest methods to effectively and gently remove unwanted hair permanently. Here on our website you can find out in advance about our offer for permanent hair removal.
hairlich body & health permanent hair removal & body shaping in Frankfurt
Our advantages
Detailed advice
We take the time to advise you professionally and explain all aspects of treatment. All questions, will be answered by us competently.
Excellent service
We are always available as a contact person, whether in person, by phone or by email. As a customer, you will receive an SMS to remind you of your next appointment.
Fast appointment scheduling
We adapt to your needs and offer you a suitable appointment within a few days. Of course also outside our business hours. Waiting several weeks or even months for an appointment does not exist!
Hygiene
You should feel comfortable and cleanliness plays an important role in this. Even before Corona, hygiene was extremely important to us. Our equipment and rooms are cleaned and disinfected after each customer. Our team wears FFP2 masks and complies with all hygiene regulations. Customers are met by one person and asked to come to our bathroom first to clean their hands. Then they are taken to the treatment room. Contact with other people is avoided.
Fair prices
With us you pay only for the treatment that was performed. You do not have to pay for multiple treatments in advance, as with large chains. We do not offer "gagging contracts".
Top location
Located in the popular Bornheim district of Frankfurt, we are very easy to reach by car, on foot or by public transport. Five subway stations and three streetcar stations are less than 5 minutes away. If you come by car, we of course have customer parking.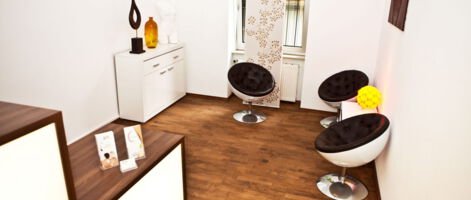 Have a look at our rooms. If you are interested in what we have to offer, here you can already get an idea of our premises.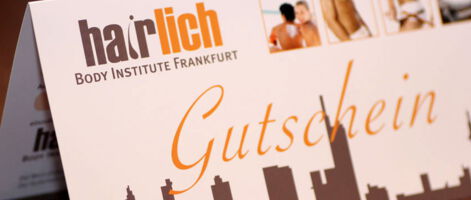 The perfect gift! Our hairlich body & health voucher. Amount freely selectable.
Questions about infection control?
We apply the 3 G Rules

persons who recovered from COVID, fully vaccinated persons or tested persons are admitted
The Bundeszentrale für gesundheitliche Aufklärung (BZgA) answers the important questions in its FAQs. Up-to-date, scientifically sound and independent.